Retail POS System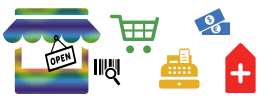 Get a full set of functionalities to manage your Store as stocks, Sales, daily reports and User activity. The software is multi-currency and languages (by default English / Indonesian). From One to multiple stores, our Point-Of-Sale solution can be install on your own server or on the Internet.
ERP / Wholesale / Retail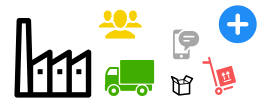 Get a complet overview of your business performances and requirements. Increase definitively your operational workflow. Our solution provide a set of user friendly tools that you will enjoy and adopt quickly. Paper handling is no longer an old dream!
Online Booking & Reservation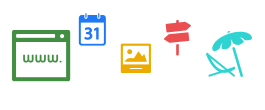 Our Online Booking System is dedicated to Hospitality Business. It provides a seamless integration to your existing website.This reservation System can be customized on request to specific needs or markets as car rental or other business that are booking based.
Agent Export / Trading Software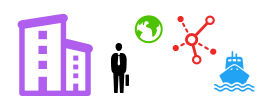 It's an easy to use and modern software ideal for small and middle size export agent Bu­siness. The software offers multi-language and cur­ren­cy options, manage the supplier delivery flow, customer and supplier payment transaction, Quality Control and shipping. Your customer are informed in real time about the status of their order by products and payments via a Web dedicated area.
Our range of Custom Web Development Services included:
> Migrate an application from Desktop to a Web-based application
> Database Optimization and development to add or enhance the data processing capabilities.
> Improving Web based software usability to ensure an extensive and enjoyable user experience.
> Development and module customization for Open Source software like WordPress, Magento and Prestashop.